Pip Murder Mystery Entertainment

Created with professional sparkle for your special occasion, corporate event or party night.
I want your murder mystery party to be perfect as much as you do and I look forward to helping you create a memorable event to suit your special occasion.

I'm Wendy and I am passionate about producing and presenting private and corporate murder mystery dinners with a service nobody else can match at the prices I can offer. You see, I was an International Business Consultant for 15 years before I re-trained as an actress / presenter so I bring an exclusive set of questioning and listening techniques that enable me to fully understand your requirements and then talk you through a good range of suitable options that make use of a wealth of professional performing skills and sparkling imagination. Every show comes with a unique, personal service, however big or small your budget.

Hire actors for murder mystery dinner in Sherlock Holmes, Miss Marple, Jack the Ripper, Modern Day or even James Bond style; or suggest your own ideas and I'll make it happen.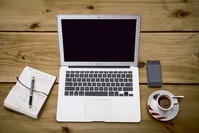 Book one of my regular cheap and cheerful murder mystery scripts to save money or splash out on a bespoke, personalised script that is tailor-made for your special occasion.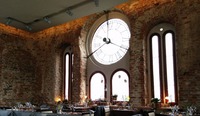 Choose from several murder mystery hotels in Hampshire, Dorset, West Sussex or Surrey - or invite our cast to perform at a venue you choose, even your own home / premises.

I can offer you a wide range of formats and I will help you choose the size of cast to suit your budget and talk you through all the different plots on offer. Your murder mystery night will be tailored to suit your budget, occasion, group size, chosen theme, script / genre preferences and location, with lots of scripts to choose from and fresh ideas all the time.

The murder mysteries tend to be great fun rather than grisly; light-hearted rather than brain-taxing; interactive rather than theatrical - but I will develop the plot to suit the audience and book the murder mystery actors best suited to your needs. I can even tweak it as we go along, depending on the mood and atmosphere on the night.

I will work to your desired schedule but here is an idea of what usually happens: actors mingle to set the scene as you gather for pre-dinner drinks. When the meal is served, a professional presenter [usually me, Wendy!] will guide you through step by step. The characters will create situations, perform scenes, introduce clues and help you solve the crime and work out whodunit. Of course, some poor soul will drop down dead in front of you and you can relax and chat whilst you solve the murder mystery over dinner.

The events are interactive with optional audience participation. Dress up if you like or, if fancy dress is not your thing, come as you are. You can watch the show go on in your midst or you can be IN IT and steal the limelight!

I will work hard to put your production together and cast professional murder mystery actors and actresses to suit. With well over 2,000 productions under my belt, you can be assured of a murder mystery evening [or day, or weekend] to remember. To find out more, please read the story of how I came to be a murder mystery party planner or check out some of the fantastic feedback here: Testimonials

The big question that remains at the end of the murder myserty show is: should it be spelled whodunit, whodunnit or who done it?! You'll certainly find out who did it and have a lot of fun in the process!